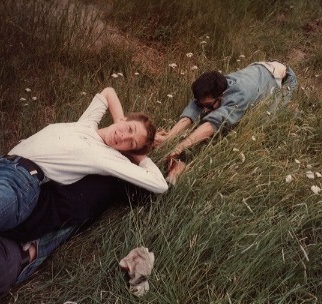 I work the slime line, scam my way out the door, and wake up on the wrong side of a jealous performance artist. Download.
Photos:
Ralph, dragging Kathryn, atop Jimbo.
Kathryn and her twin sister.
Doing the Bluff Jump.
Kenai Packers from the Bluff.
Me, about as good-looking as I ever got.
Good times on the Bluff.
There's a party in my tent!
Back at Hobart, behind the Art Museum.